For Samsung A12 A21s A32 A42 A52 Right Angle USB-C Cable Fast Charging Charger Lead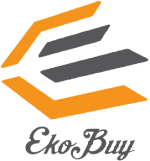 Quick Overview
2-in-1 features: Sync & Charging

Connect your device with your PC/Laptop by USB port

Charge Update music/data & more to your device through this data cable

Available colours: Black, White

Available Length:  1M, 2M, 3M
Secured and trusted checkout with

High Quality 90 Degree USB Type-C Cables
Features:-
2-in-1 features: Sync & Charging

Connect your device with your PC/Laptop by USB port

Charge Update music/data & more to your device through this data cable

Available colours: Black, White

Available Length:  1M, 2M, 3M
Type-C 5A Fast Charge Data Cable
Core: Pure Copper, Through The Current 5A;
For 5A Fast Charge Mobile Phones, Such as Huawei P20 Mate10/20 Plus 9 Proi P10,etc.
Function: Support Fast Charge And Data Transmission
1.5A super fast charger must be matched with for huawei original charger Adapter
2.Only Huawei mobile phones support 5A super fast charging,Other phones support 3A fast charging (type c)
1 x Type C Cable/Android Cable


Note :

Due to nature of the electricty. When lenght get longer charging speed will slow down. So 5A on Huawei super charge phones and 3A on Other Android phones only for 1m cables.
Compatible With:-
Samsung Galaxy S22, S21, S20, S10 Series

Samsung Galaxy A52, A42, A32, A21s, A12 Series

Samsung Galaxy A9 A8+ 2018 A3 A5 A6s A7 2017

Samsung Galaxy Note9 Note8 Note7 Note FE

Samsung Galaxy S9 S8 Plus Lite / S Light Luxury

Samsung Galaxy A20e A30 A40 A50 A60 A70 

Samsung Galaxy S10+ S10E A40 C5 C7 Pro

Samsung Galaxy M30 M30 M40 A50 A80 A90

Samsung Galaxy View2 / Active 2

Samsung Galaxy Tab S5e / A 8 Star / 2019

Samsung Galaxy Tab S4 / A 10.5 / S3 9.7

Huawei P20 P30 Pro / Lite | P10 P9 Plus

Huawei Mate 20 X / 10 / 9 / Pro / Lite

Huawei Honor Note / 10 / 8 Pro / 9

Huawei Nexus 6P / G9 Plus

Huawei Nova 3 / 2s / 2 Plus / Plus

Huawei Honor View 10 / V8 / Play / Magic

Huawei MediaPad M5 Lite / 8 / 10 Pro

Apple iPad 11-inch / 12-9inch 3rd Gen

Apple MacBook 12/13/15/21.5/27 inch (Syn Only)

Motorola Moto G7 Play / G6 Plus / M

Motorola Moto Z4 / Z3 / Z / Z2 Force Play

Motorola Moto X4 / X5 / One / P30 Play

Motorola Moto One Vision / One Power

Motorola Moto P30 Play Note / G7 Power

Xiaomi 5 A1 Mi Max 3 5s Plus 8 Pro

Xiaomi Mi Mix 2 2S Pocophone F1

Xiaomi Mi 9 A2 A1 Max Note 2 3

Xiaomi 8 SE Pro Lite 6 5s 4s 4c SE

Xiaomi Black Shark 2 Helo Y3 Lite

Xiaomi Redmi K20 Note 7S 7 Pro 

Xiaomi MI Pad 4 Plus / 2 / 3

Sony Xperia XA3 XA2 XA1 Plus Ultra

Sony Xperia XZs XZ3 XZ2 XZ1 XZ

Sony Xperia L1 L2 R1 M R1 Plus H8541

Sony Xperia XZ2 / XZ1 / X Compact

Sony Xperia XZ2 / XZ / X Premium

Sony Xperia 1 / 10 / L3 / 10 Plus

LG Nexus 5X K30 Candy Q Stylus

LG G8 G7 ThinQ One Fit G6 G5 SE G8s

LG Q9 Q Stylo 4 Q8 Q7 X Venture

LG V20 ThinQ V40 V30 V35 V20 K30s

HTC U12 Plus / Life / U12+

HTC 10 evo / Lifestyle / Exodus 1

HTC U Ultra / U Play / U11+

HTC U11 Plus / Eyes / Life

OnePlus 6T 6 5T 5 3T 3 2

OnePlus 7 Pro 5G 6T McLaren

Oppo Reno Z 5G Find X RX17 Pro

Oppo K3 Find X Lamborghini

Vivo NEX S A Xplay7 K27 iQOO

Asus Zenfone 6 / 5z / 3 Ultra/Deluxe

Asus Zenfone 4 Pro / V / AR / ROG Phone

Asus Zenpad 35 10 Z500M/Z500KL/ Z8s

Asus Zenpad Z10 /3s 8.0 / S 8.0 / 3 8.0

BlackBerry DTEK60 / Motion / Evolve X

BlackBerry KEY2 LE / KEY2 / Keyone

Nokia 8.1 / 7.1 / 6.1 / 7 Plus / 5.1 Plus

Nokia 9 PureView / 9 / 8 Sorocco

Nokia X7 X6 X5 X71

Google Pixel 3 XL / 3a XL / 2 XL

Lenovo Z6 Youth / ZUK Z2/Z1 Pro Edge

Lenovo K9 / K6 Enjoy / K5 Pro / S5 Pro

Lenovo Tab V7 / 4.10 / 4.8 / 4 10 Plus

Nokia N1 / LG G Pad III 10.1 FHD

Microsoft Lumia 950 / 950 XL

For All Type C (USB C) Devices