Type C to USB Adapter 3.0 USB-C 3.1 Male OTG A Female Data Connector Converter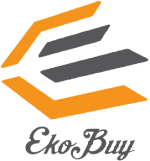 Quick Overview
Converts USB Type-C into standard USB A in a second
Connect your USB accessories with a Type-C Adapter
Metal shell, top-grade finish, ensures longer service life
Highest quality materials and technology to enhance both performance and safety
Mini exquisite appearance, convenient and easy to carry
Reversible design for Type C connector
Plug & Play, high speed transmission and strong compatibility
USB port 1: USB  Type C Male
USB port 2: USB A Female
Colour: Black or Silver
Secured and trusted checkout with

Turn USB-C port into a USB A port to connect flash drives, keyboards, mouse or other peripherals on the new MacBook and other USB-C devices.
Features
100% Brand New (Bulk Pack)
Converts USB Type-C into standard USB A in a second
Connect your USB accessories with a Type-C Adapter
Metal shell, top-grade finish, ensures longer service life
Highest quality materials and technology to enhance both performance and safety
Mini exquisite appearance, convenient and easy to carry
Reversible design for Type C connector
Plug & Play, high speed transmission and strong compatibility
USB port 1: USB  Type C Male
USB port 2: USB A Female
Colour: Black or Silver
PLEASE NOTE : Black Colour is Shinny.  As It made of metal. SO it might look like Dark Gray under the light.
USB Type C to USB Adapter Compatibility:
Apple MacBook Pro, Apple MacBook 12", Asus ZenBook 3, Dell XPS 13, HP Spectre x360, Asus ZenFone 5, Asus ZenFone 4, Asus ZenFone 3, BlackBerry Motion, BlackBerry Key2, BlackBerry Keyone, BlackBerry DTEK60, Google Pixel 2, Google Pixel 2 XL, Google Pixel, Google Pixel XL, Google Pixel C, Google Nexus 6P, Google Nexus 5X, HTC U12+, HTC U11+, HTC U11, HTC U11 Eyes, HTC U11 Life, HTC U Play, HTC U Ultra, HTC 10, Huawei P20, Huawei P20 Pro, Huawei P10, Huawei P10 Plus, Huawei P9, Huawei P9 Plus, Huawei Mate 10, Huawei Mate 10 Pro, Huawei Mate 9, Huawei Mate 9 Pro, Huawei nova 2, Huawei nova 2 Plus, Huawei nova, Huawei nova Plus, Honor View 10, Honor 9, Honor 8, Honor 8 Pro, LeEco Le Pro 3, LeEco Le Pro 3 Elite, LeEco Le Pro 3 AI Edition, LeEco Le S3, LeEco Le 2, LeEco Le 2 Pro, LeEco Le Max 2, LeEco Le Max, LG G6, LG G5, LG V30, LG V20, LG Q8, Microsoft Lumia 950, Microsoft Lumia 950 XL, Moto X4, Moto Z2, Moto Z2 Force, Moto Z2 Play, Moto Z, Moto Z Play, Nintendo Switch, Nokia 8 Sirocco, Nokia 8, Nokia 7 Plus, Nokia 6.1, OnePlus 6, OnePlus 5T, OnePlus 5, OnePlus 3T, OnePlus 3, OnePlus 2, Samsung Galaxy S10, Samsung Galaxy S9, Samsung Galaxy S9+, Samsung Galaxy S8, Samsung Galaxy S8+, Samsung Galaxy Note 8, Samsung Galaxy Note FE, Samsung Galaxy A5 2017, Samsung Galaxy A3 2017, Samsung Galaxy A8, Samsung Galaxy Tab S3, Sony Xperia XZ2, Sony Xperia XZ2 Compact, Sony Xperia XZ1, Sony Xperia XZ1 Compact, Sony Xperia XZ, Sony Xperia XZ Premium, Sony Xperia X Compact, Sony Xperia XA2, Sony Xperia XA2 Ultra, Sony Xperia XA1, Sony Xperia XA1 Ultra, Sony Xperia L2, Sony Xperia L1, Xiaomi Mi 8, Xiaomi Mi 6, Xiaomi Mi 5, Xiaomi Mi Mix 2, Xiaomi Mi Mix, Xiaomi Mi Max 2, Xiaomi Mi Note 3, Xiaomi Mi Note 2, Xiaomi Mi A1, Xiaomi Mi Pad 3, Xiaomi Mi Pad 2, ZTE Axon 7, ZTE Axon 7 mini