EkoBuy PCI-E 4-Port USB 3.0 Expansion Card Super Speed Up to 5Gbps Plug and Play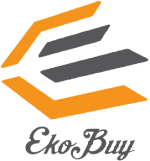 Quick Overview
EkoBuy PCI-E x1 SuperSpeed 4 Port USB 3.0  supports transfer rates of up to 5Gbps - The actual transmission speed is limited by the setting of the device connected.
4 USB 3.0 downstream ports for standard desktop PCs.
Backwards compatible with USB 2.0 and 1.1 devices.
Comes with 4 Phases Power. So no additional Power Required. 
The PCI-E Port support PCI-E x1/x2/x4/x8/x16 slots.
Operating System Compatibility: Windows XP / Vista / 7 / 8/ 8.1/10
Plug and Play (No Driver Required on Windows 8/8.1/10)
Secured and trusted checkout with

EkoBuy PCI-E x1 SuperSpeed 4 Port USB 3.0  supports transfer rates of up to 5Gbps - The actual transmission speed is limited by the setting of the device connected.
4 USB 3.0 downstream ports for standard desktop PCs.
Backwards compatible with USB 2.0 and 1.1 devices.
Comes with 4 Phases Power. So no additional Power Required. 
The PCI-E Port support PCI-E x1/x2/x4/x8/x16 slots.
Operating System Compatibility: Windows XP / Vista / 7 / 8/ 8.1/10
Plug and Play (No Driver Required on Windows 8/8.1/10)

Introduction:
With quick and easy installation, this USB 3.0 PCI express I/O Card offers a simple solution for connecting to USB 3.0 devices from your standard desktop PC. USB 3.0 is the latest generation of USB technology, boasting enhanced transfer rates of up to 5 Gbps. Transfer videos, music, photos, and data files between USB devices and your computer at blazing fast speeds.

Features:

- SuperSpeed USB 3.0: accelerated file access and transfer rates.
- Each Port works independently So it gives full speed on each port. Thanks you 4 Phase power modules.
- Boost Your Peripheral Capability: USB 3.0 PCI express I/O Card with 4 ports.
- Connect and Go: Connect any USB 3.0 devices to your PC.

System Requirements:

Drivers required for Windows XP, Vista, and Windows 7 (32/64-bit) are included in the provided CD.
Drivers built in to Windows 8/10 (no driver required).

Package Include:

1x EkoBuy 4 Port PCI-E x1 USB 3.0 express card
1x Driver Disc.