EkoBuy USB Bluetooth 4.0 Broadcom Adapter Dongle PC Plug and Play Windows 10 8 7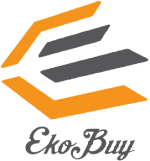 Quick Overview
Ultra-Small form factor, Plug and Forget it.
Experience stereo audio with Advanced Audio Distribution Profile (A2DP) support.
Bluetooth Low Energy (BLE) protocol support.
Up to 3 Mbps data transfer rate with Enhanced Data Rate (EDR) support.
Backward support classic Bluetooth V3.0/2.1/2.0/1.1
Networks a Windows computer to Bluetooth devices such as keyboards, mice, headsets, and mobile devices.
Secured and trusted checkout with

EkoBuy® Bluetooth 4.0 USB Dongle Adapter for PC

Product Features :
Ultra-Small form factor, Plug and Forget it.
Experience stereo audio with Advanced Audio Distribution Profile (A2DP) support.
Bluetooth Low Energy (BLE) protocol support.
Up to 3 Mbps data transfer rate with Enhanced Data Rate (EDR) support.
Backward support classic Bluetooth V3.0/2.1/2.0/1.1
Networks a Windows computer to Bluetooth devices such as keyboards, mice, headsets, and mobile devices.

Specifications :
Bluetooth version: 4.0 with EDR - data transfer rate up to 3Mbps
ISM Band: 2.402-2.480GHz
Operation range: Class II, up to 20 meters in open space with no interface.
Profile Support: Serial Port, Object Push, File Transfer, LAN Access, Personal Area Network, Audio Gateway, Headsets, HID, Keyboard, Mouse, HCRP (Printer Cable Replacement), PIM, Synchronization Profile, A2DP, AVRCP

Compatibility:
Windows 10, Windows 8, Windows 7, Vista, XP and 2000
Bluetooth-enabled devices, like smart phones, tablets, keyboards, mice, speakers, printers, headsets & more
Not compatible with Mac OS and Linux

in The Box :
EkoBuy® Bluetooth USB Dongle
Driver CD
Warranty:
1 Year