Flat Braided High-Quality Type C USB Cable Fast Charge & Data 1 / 2 m Q.C. 3.0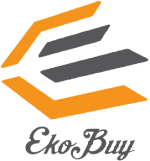 Secured and trusted checkout with

Features:
* 100% brand new braided design.
* Flat Design.
* High quality with best favorable price
* Assures high-speed data transmission and Supports USB 2.0 for the maximum transfer rate
* Durable and abrasion-resistant
* Beautiful and light, also convenient to carry with
* Nylon Braided Long lasting.
* Easily charge your Phone by simply connecting to a USB port of your Charger or PC
* Length: 1M ,2M
* Interface standard: USB Type-C to USB Type-A
* Material: Strong Nylon Braided
* Colors: Black, Red

Please NOTE: NOT COMPATIBLE WITH Iphones, Due to the nature of the electricity when the size gets longer Charging speed might decrease. So 1m and 3m will not give the same charging speed.
Package Includes:
1 x USB Type-C Cable
【QC3.0】
Quick charging with 18W and data transmission synchronize. Charging technology of QC3.0 adopted enhances 50% in charging speed than common cable.
Notice -Use this product to fulfill the condition of QC3.0: 1)mobile phone with USB-C supports QC3.0; 2)use the charger supporting QC3.0; if charging is unable to charge quickly, please confirm both of mobile phone and charger in supporting quick charging.
Compatible with ANY Type-C Devices.
Some Compatible Devices;
Samsung: Galaxy S10, Galaxy S10 5G, Galaxy S10 Plus, Galaxy S10e, Galaxy S9, Galaxy S9 Plus, Galaxy S8, Galaxy S8 Active, Galaxy S8 Plus, Galaxy Note 10, Galaxy Note 10 Plus, Galaxy Note 10 Plus 5G, Galaxy Note 8, Galaxy Note 9, Galaxy A20e, Galaxy A3, Galaxy A3 2017, Galaxy A3 2018, Galaxy A30, Galaxy A30s, Galaxy A40, Galaxy A40s, Galaxy A5, Galaxy A5 2017, Galaxy A50, Galaxy A50s, Galaxy A60, Galaxy A6s, Galaxy A7 2017, Galaxy A70, Galaxy A8, Galaxy A8 2018, Galaxy A8 Plus 2018, Galaxy A80, Galaxy A8s, Galaxy A9 2018, Galaxy A90 5G, Galaxy Book 10.6, Galaxy Book 12.0, Galaxy Fold, Galaxy M20, Galaxy M30, Galaxy M40, Galaxy Tab A 10.1 2019, Galaxy Tab A 10.5, Galaxy Tab A 8.0 2019, Galaxy Tab Active 2, Galaxy Tab S3, Galaxy Tab S4, Galaxy Tab S5e, Galaxy Tab S6, Galaxy TabPro S
Huawei: P20, P30, P30 / Pro/ Lite, P10, P9 Plus, Mate 20x / 10/ 9/ Pro/ Lite,
Google: Chromebook Pixel 2015, Pixel, Pixel 2, Pixel 2 XL, Pixel 3, Pixel 3 XL, Pixel 3a, Pixel 3a XL, Pixel 4 , Pixel 4 XL, Pixel C, Pixel Slate, Pixel XL
Sony: Xperia 1, Xperia 10, Xperia 10 Plus, Xperia 5, Xperia L1, Xperia L2, Xperia L3, Xperia X Compact, Xperia XA1, Xperia XA1 Plus, Xperia XA1 Ultra, Xperia XA2, Xperia XA2 Plus, Xperia XA2 Ultra, Xperia XZ, Xperia XZ Premium, Xperia XZ1, Xperia XZ1 Compact, Xperia XZ2, Xperia XZ2 Compact, Xperia XZ2 Premium, Xperia XZ3, Xperia XZ4 Compact, Xperia XZs
Motorola: Moto G6, Moto G6 Plus, Moto G7, Moto G7 Play, Moto G7 Play US Version, Moto G7 Plus, Moto G7 Power, Moto G7 Power US Version, Moto G7 Supra, Moto X4, Moto X5, Moto Z, Moto Z Force, Moto Z Play, Moto Z2 Force, Moto Z4, One, One Action, One Vision, One Zoom, P30
Honor: 20, 20 Pro
HP: Elite X3
HTC: 10, 10 evo, Bolt, Desire 10, Desire 628, U Play, U Ultra, U11, U11 Life, U11 Plus, U12, U12 Life, U12 Plus
Huawei: G9 Plus, Honor 10, Honor 5C, Honor 6X, Honor 8, Honor 8 Pro, Honor 9, Honor Magic, Honor Play, Honor V8, Honor V8 Max, Honor View 10, Honor View 20, Huawei Mate 9 Porsche Design, Mate 10, Mate 10 Pro, Mate 20, Mate 20 Lite, Mate 20 Pro, Mate 20 X, Mate 30, Mate 30 5G, Mate 30 Lite, Mate 30 Pro, Mate 9, Mate 9 Pro, Mate RS Porsche Design, Mate X, MediaPad M5 Lite, Nova, Nova 2, Nova 2 Plus, Nova 4, Nova 5, Nova 5 Pro, Nova 5i, Nova Plus, P
LG: G5, G5 SE, G6, G6 Plus, G7, G7 Fit, G7 One, G8 ThinQ, G8s ThinQ, G8X ThinQ, Q6, Q6 Plus, Q6a, Q8, Q9, Stylo 5, V20, V30, V35, V40 ThinQ, V50 ThinQ 5G
Meizu: M3 Max, Pro 5, Pro 6, Pro 7
Microsoft: Surface Go
Nokia: 3.1 A, 3.1 C, 6 2018, 6.1, 6.1 Plus, 6.2, 7 Plus, 7.1, 7.2, 8, 8 Sirocco, 8.1, 8.1 Plus, 9 PureView, N1, X6 2018, Z1x
OnePlus: 5, 5T, 6, 6T, 7 Pro, 7 Pro 5G, 7T