USB 3.0 To SATA 2.5" External HDD SSD Hard Disk Drive Adapter Converter Cable PC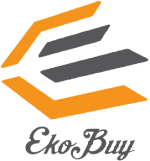 Quick Overview
Transfer rate of Super-Speed USB 3.0 interface can be up to 5Gb/sec (Max)
Plug and Play No Driver needed on Windows 7, 8, 8.1, 10 and Mac OSX
Also Linux Compatible ( On some Distro you might need to install some component)
Backward compatible with previous versions of USB ports (1.0, 1.1&2.0) & SATA hard disks (1.5Gb/s)
Supports 2.5" Mass Storage Class Drive. Such as 2.5" Hard Disk Drive and Solid State Drive
Secured and trusted checkout with

EkoBuy® USB 3.0 To SATA 2.5" Hard Disk Drive / SSD Adapter Cable


Description:
5Gbps USB 3.0 to SATA 2.5" Hard disk driver or SSD Adapter




Features :
Transfer rate of Super-Speed USB 3.0 interface can be up to 5Gb/sec (Max)
Plug and Play No Driver needed on Windows 7, 8, 8.1, 10 and Mac OSX
Also Linux Compatible ( On some Distro you might need to install some component)
Backward compatible with previous versions of USB ports (1.0, 1.1&2.0) & SATA hard disks (1.5Gb/s)
Supports 2.5" Mass Storage Class Drive. Such as 2.5" Hard Disk Drive and Solid State Drive
NOTE: 2nd USB Cable only useful for old 2.5" High Power HDDs.


What is Included :
1x Ekobuy® USB 3.0 to Sata 2.5" Hard Disk Drive/ SSD Adapter.


Warranty:
1 Year
We found other products you might like!