USB 3.0 to Sata Adapter Converter 2.5",3.5" Sata HDD,SSD, UASP with 12V DC Power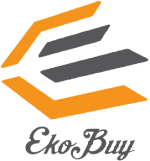 Quick Overview
EkoBuy USB 3.0 to SATA Hard Drive Converter with UASP support, allows you enjoy up to 70% faster read speed with our adapter than our competitors.EkoBuy USB SATA Adapter allows you to connect any standard 2.5" or 3.5" SATA hard drive or SSD to your computer via USB 3.0 Port at speed up to 5Gbps and backward compatible with USB 2.0/1.1. It is Great for you to backup files or transfer your files from your old Laptop/PC hard drive quickly. The item also included power adapter can ensure a stable connection when 3.5" SATA HDD is connected
Secured and trusted checkout with

EkoBuy® USB 3.0 To SATA 2.5"/3.5" Hard Disk Drive / SSD Adapter Cable


Description:
EkoBuy USB 3.0 to SATA Hard Drive Converter with UASP support, allows you enjoy up to 70% faster read speed with our adapter than our competitors.EkoBuy USB SATA Adapter allows you to connect any standard 2.5" or 3.5" SATA hard drive or SSD to your computer via USB 3.0 Port at speed up to 5Gbps and backward compatible with USB 2.0/1.1. It is Great for you to backup files or transfer your files from your old Laptop/PC hard drive quickly. The item also included power adapter can ensure a stable connection when 3.5" SATA HDD is connected




Features :
UASP Support which gives you up to %70 faster read speed.(Make sure your HDD or SSD Also supports UASP)
The transfer rate of Super-Speed USB 3.0 interface can be up to 5Gb/sec (Max)
Plug and Play No Driver required on Windows 7, 8, 8.1, 10 and Mac OSX
Also Linux Compatible ( On some Distro you might need to install some component)
Backward compatible with previous versions of USB ports (1.0, 1.1&2.0) & SATA hard disks (1.5Gb/s)
Supports 2.5" and 3.5" Mass Storage Class Drive.
Note:
- for 3.5" HDDs, Please use 12V/2A Power adapter also
- You don`t need to use the Power adapter for 2.5"HDD/SSDs
- UASP Support also requires UASP Compatible Drivers and Windows 8 or newer or Mac OS X 10.8 or newer or Linux distro running kernel 2.6.3 and higher.
- NOT Compatible with Optical Drivers (Blu-Ray, DVD/CD-Rom or Writers)
What is Included :
1x Ekobuy® USB 3.0 to Sata 2.5" Hard Disk Drive/ SSD Adapter.
1x 12V 2A Power Adapter(Required for 3.5" HDDs)


Warranty:
1 Year
We found other products you might like!